As much as I felt that purchasing flower is a waste of money, I wouldn't mind spending knowing that it can trigger a positive emotion to the receiver.
Dear Man,
A woman sometimes say No when they meant Yes. Thus, don't ask and make the buying decision you ever want to gift them some flowers. Unless they're allergic to the pollen.
Hint hint: Your woman may have a rough day, but upon receiving gifts from you they will actually feel less depressed, less anxious, and less agitated.
I used walk-in to the florist to pick my flowers, then hang around the area for my bouquet to be wrapped so I can hand deliver them. As a busy individual, I felt that a lot of time have been wasted on choosing flowers and waiting to be served.
Because of Covid-19 most of the florists were not open for business but I happen to come upon Angel Florist online who is an award-winning florist that can deliver even in these difficult times. They offer flowers for celebrations, events,
condolence flowers
and more.
Here's 3 things you can pair with instead of just sending a bouquet of flower: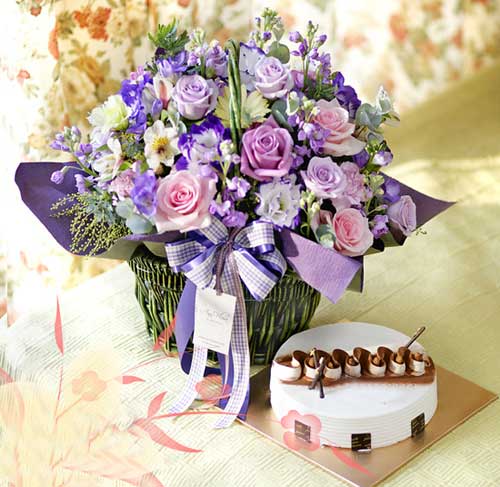 Hues of purple and pink flowers in a basket
(Yam Roses / Pink Roses / Color Eustomas / Purple Carnations / Matthiola)
with mouthwatering cake(1/2Kg)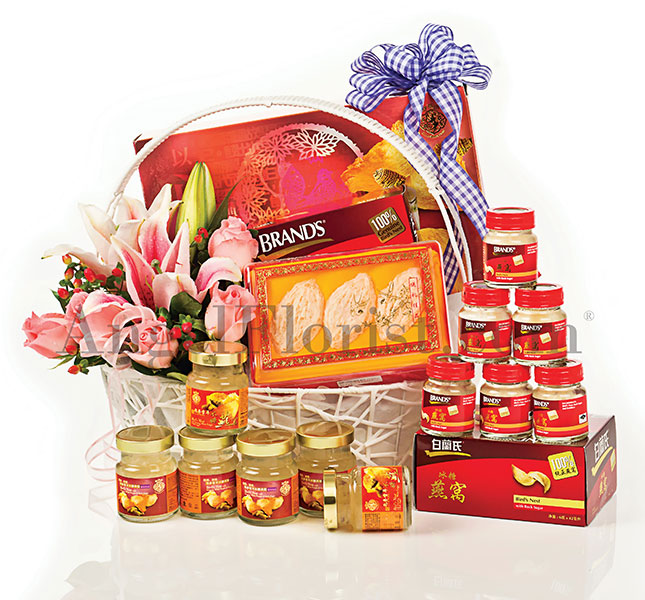 Basket Arrangement of Bird's Nest with Ginseng, white fungus & rock sugar 6s,
Brand's Bird Nest Rock Sugar 41ml 6's, 3 pcs Bird's Nest Flowers & packaging.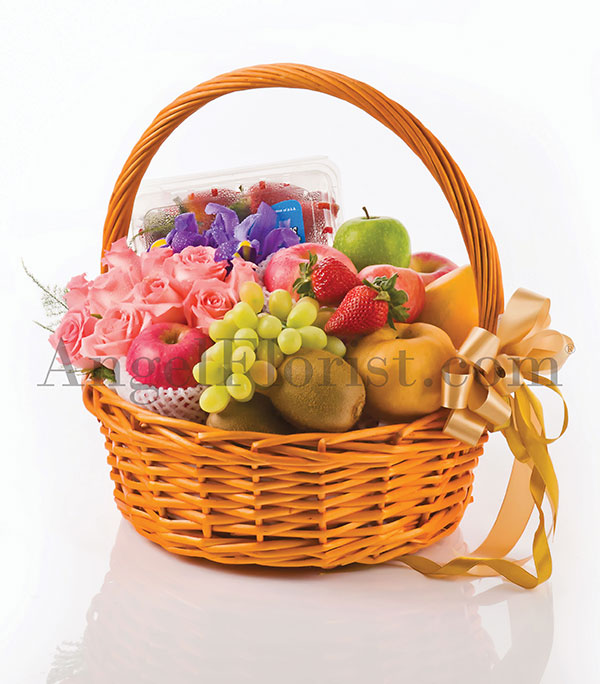 Basket arrangement with fresh fruits and seasonal flowers.
I personally feel that pairing flowers with a gift is way more sincere because a gift is often picked with deep consideration of the receiving party needs/wants.